Music. Make-up. Extravagance.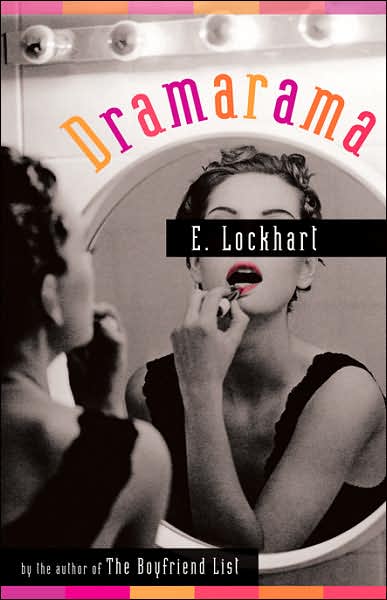 A music lyric contest from E. Lockhart, author of Dramarama. (Love that title!) Sounds like fun, and the prizes aren't too shabby, either! Get the full deets @ Not Your Mother's Bookclub.

"Free signed books --
And only two minutes of work:

YOU CAN WIN AN E. LOCKHART "extravabasket" of goodies OVER AT
Not Your Mother's Bookclub

It includes
signed copies of lots of books,
audio books,
diva-esque treats from Sephora,
a CD I hand-made (well, with the help of the computer)
and more.

Go over there and read the contest guidelines even if you don't want an extravabasket
(and really, how can you not want an extravabasket?)
because I got Maureen Johnson (Devilish, Girl at Sea, 13 Little Blue Envelopes)
and Maryrose Wood (Why I Let My Hair Grow Out, Sex Kittens & Horn Dawgs Fall in Love)
both fabulouso YA authors to write song lyrics about my books!

It only takes two minutes and a bit of wit to enter. You just plug your entry in the comments, or you email them to the bookclub. Deadline April 30th.

--E
www.theboyfriendlist.com"