PROM DATES FROM HELL

I was so excited to read PROM DATES FROM HELL that I pre-ordered a copy months ago.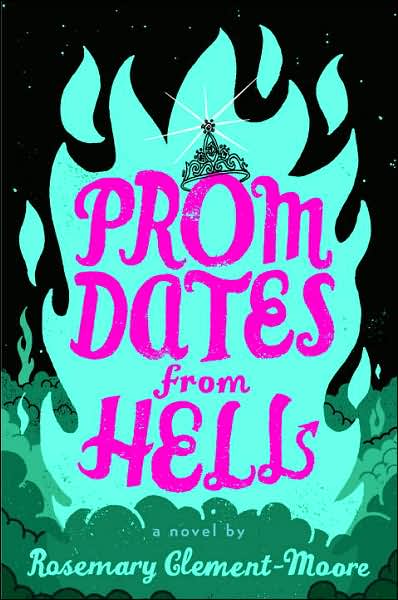 Although author Rosemary Clement-Moore and I have never met, she is my "Delacorte Prom Twin". Our books were released from the same publisher on the same date, and we share the same editor. Not to mention the same event in our titles.
The book arrived right around my launch date, but for a time my head was in the clouds over my own book, so it took me until last week to crack open the first page. And what a winner, right from the start.
I'm not a book reviewer, but I know what I love--and this book fits that bill. The characters are so well-crafted that they jump off the page, the storyline is fresh and exciting. Instead of the fast read that I admit I am often prone to, I went slowly to make sure I didn't miss any of her wry humor--and to make the book last and last.
There is some action at an indoor swimming pool, and as a former competitive swimmer, I applaud Rosemary for how she nailed the environment--the sounds, the sights, the smells, the textures--as well as playing up that hint of unknown and possible danger that I remember feeling when gazing into the indoor pool's deep end...
Brava, Rosemary, for a wonderful read that will delight adults and teens alike!