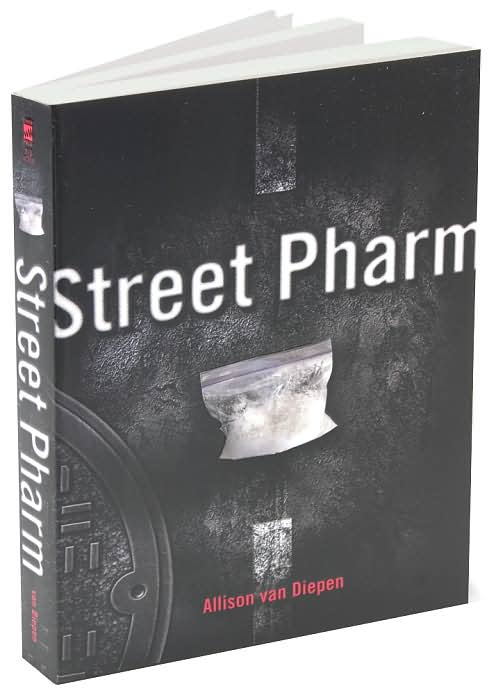 Street Dealin'

Allison van Diepen's Street Pharm (Simon Pulse, July 2006) takes readers into a teen hustler's New York lifestyle as if the author lived through the experience herself. I hear she's a teacher who is often mistaken for a student but by this street tale, you'd never have guessed it.

Ty Johnson has inherited his father's drug dealing business at sixteen. He's street smart, cautious, and knows the business. He follows his personal life rules that keep him in line and on top of his game.

Allison breaks the surface and let's us inside a boy who suddenly has to fight not only for his business but his survival. Ty isn't just any street dealer out for making the money. He has a moral code he struggles with daily and the reader learns of a hidden side to Ty as he starts to care for a girl who has gotten through his tough exterior. Ty soon discovers what happens when the King of the Streets starts to fall...

Street Pharm is real, vivid, and intensely honest. A dramatic look into the all too real world of drug dealing and the dangerous repercussions behind it. A highly recommended read. :)

Check out Allison van Diepen's YA Fresh interview here!