Party ovah here!!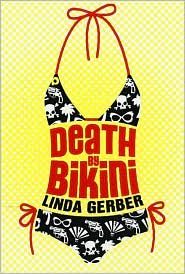 My friend and YA author, Linda Gerber, is throwing a cyber party on her blog for the release of her YA mystery, DEATH BY BIKINI!! Woo!

She has a fun line-up of some friendly YA authors to celebrate the rest of the week away. Check out who...

Amanda Ashby
Heather Brewer
Teri Brown
Kate Coombs
KC Dyer
Marley Gibson
Sara Hantz
Paula Chase Hyman
Lauren Baratz-Logsted
Keri Mikulski
Alyson Noel
Micol Ostow
Kelly Parra
Wendy Toliver
Melissa Walker
Alexa Young
Show be sure to join the fun and the giveaways @
lindagerber.blogspot.com
,
starting now!
:) :)