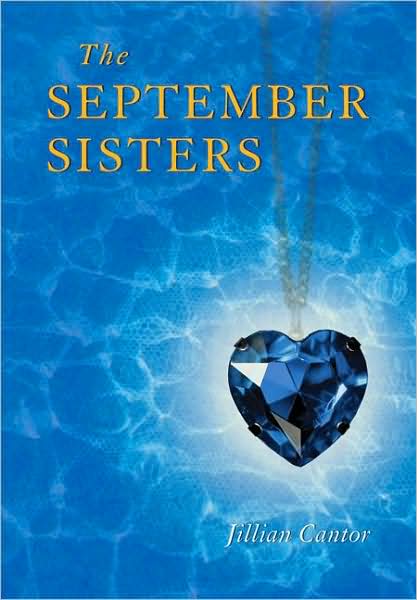 Meet Abby and Becky, sisters two years apart, and birthdays one day apart in September, thus their mother calls them The September Sisters. Only problem? They despise one another. They fight constantly, crave their parents' attention and want everything the other has. They are young siblings, after all.

Sadly, one night shatters the tight family of four when one of the September Sisters, Becky, the youngest has vanished. Abby goes through the following two years dealing with the destruction of their family and the questions of what may have happened to a little girl in the middle of the night in a quiet neighborhood, as well as experiencing the ups and downs of first love.

I could not stop reading Abby's story. Jillian Cantor's voice flows and everything scene urges you on. Abby deals with uncertainty, then fear, endless questions, anger, and hope all through a young girl's eyes. This story is a memorable debut novel by Jillian Cantor that is incredibly moving, and a novel to certainly make you feel.

It just so happens I have 3 fabulous hardcover copies of The September Sisters up for grabs. So comment between now and Sunday and I'll announce 3 lucky winners Monday morning!

Good luck!