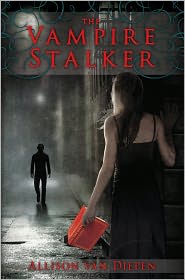 Did you hear?

Author Allison van Diepen is holding a cool contest to help spread the news of her newest release, THE VAMPIRE STALKER!

Check out Allison's facebook page here .

Here's what Allison says:

"NEW CONTEST! I'm giving away FIVE copies of my books -- Street Pharm, Snitch, Raven and the Oracle of Dating books. To enter, just share The Vampire Stalker book trailer on your page. Then send me a message to let me know you've done it."


Sounds great and good luck!