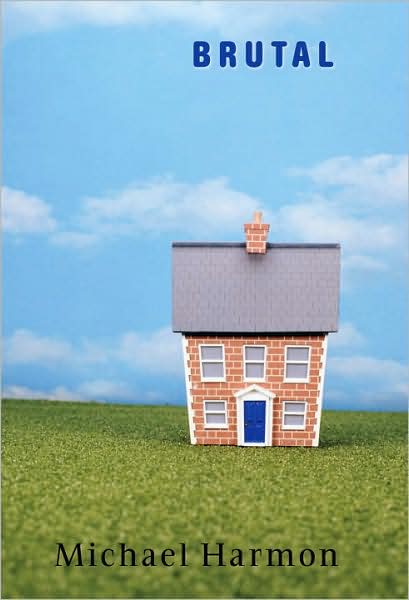 I confess I hadn't read a novel by Michael Harmon author of Skate and The Last Exit Normal before. But when I opened up his novel Brutal
, I was captivated by his character Poe Holly's voice. There was no doubt that Poe had attitude and wasn't happy staying with a father she couldn't even remember in a speck of town called Bender's Hallow because her goody mom doctor was off in South America doing good deeds.

First off, I love Poe's name. Second, as I read Poe debate and debate on topics she believed in, I couldn't help admiring her intelligence.

Quickly, she becomes friends' with the town's outcasts, her neighbor Velveeta, who is teased endlessly and the mayor's sarcastic son, Theo. Everything is too boring in this town compared to Los Angeles, until she realizes the golden child and football star of the town Colby makes it his hobby to ridicule and tease Velveeta just because he's not like him. Just because he's different.

And when Poe witnesses two brutal attacks against Velveeta, no one is willing to step forward and point the finger at this golden boy so Poe makes it her plan to stand up this brutal bully once and for all before someone gets more than just hurt.

This is a story of teens taking a stand because its right and even when the adults won't listen, some times you have to make them listen.