My latest teen DVD rentals have included Hannah Montana: The Movie and 17 Again.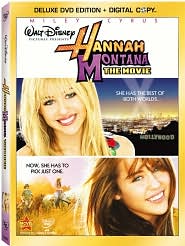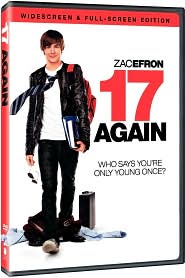 I have to say, Miley Cyrus and Zach Efron are not my generation of teen entertainers. I was more of the age of Kids Incorporated! :) But I really enjoyed these talented actors in these films.
Hannah Montana: The Movie
was fun, sweet, with music and dancing. The young starlet has to choose which life she will lead--the secret identity of the popular Hannah Montana or her real hometown girl persona as Miley, weaved in with a sweet, budding romance.
17 Again
had a hip/modern slant with lots of humor. A former high school basketball star and unhappy adult is sent back to when he was 17 to relive his wonder years to see if he made the right decision 20 years ago. Mike may look 17 yet still with the wisdom of his adult life and sees his teen years in a whole new light. Will he make the same decision as he did all those years ago?
Out of the two, I have to say my favorite was Hannah Montana: The Movie!
Have you seen either of these movies yet? Which do you prefer best?