Bradford Bash!

I would like to point you to Micol Ostow's Bradford Blog, where she's hosting a blog bash for the release of her new Bradford series...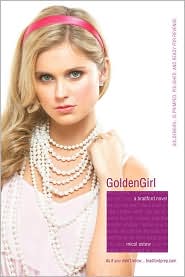 Micol kicks off the series with Golden Girl available now! Read an excerpt here.

Micol's got it all on her Bradford site:

The Bradford Tweets

Bradford Blogs & Myspaces

Author Vids

Book Trailers

I'd say Micol knows how to launch a series!

I wouldn't miss this party. Check out my interview with a chance to win Invisible Touch. :) :)

And for your viewing pleasure...a book vid for Golden Girl!